Energy Healing Certification By Cyndi Dale
Salepage : Cyndi Dale – Energy Healing Certification

Part 1: Immerse yourself in Cyndi Dale's practical, spiritual, and energetic tools for powerful self-healing and personal growth — mind, body, and soul — to clear away anything that's preventing you from claiming your authentic self and divine destiny.
Part 2: Receive and practice a comprehensive set of skills and techniques you won't find anywhere else — and become the most effective, clinically based energetic healer you can be.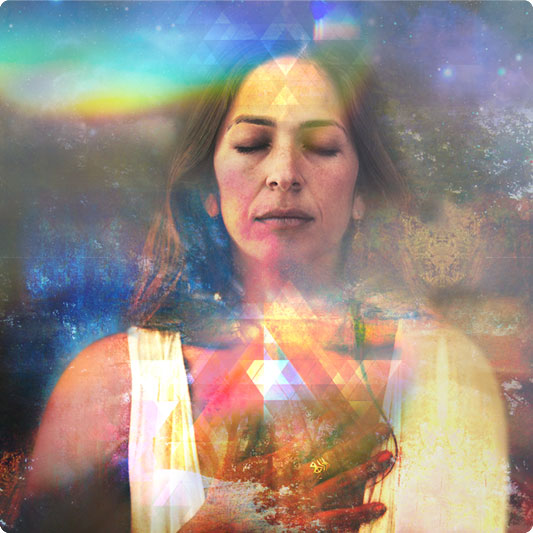 Do you grapple with certain challenges that you can never seem to resolve?
Sometimes we just can't seem to activate the healing we need, even after we've tried approach after approach — physically, emotionally, mentally, or spiritually.
One reason may be that we're drawing solely on resources from our 3-dimensional level of existence — our physical reality.
Even those who seek relief through energy healing tend to access only limited energetic fields.
Preeminent intuitive healer Cyndi Dale teaches a powerful approach to energy healing that can help you address every issue that limits your ability to live the healthy, joyful, purpose-filled, and magical life that is your birthright. She calls it the 4-Pathways Discipline.
We're excited to let you know about an extraordinary opportunity to participate in a first-of-its-kind Shift Network intensive Energy Healing Certification program with Cyndi, where you'll take a deep dive into four levels of reality that serve as gateways to an abundance of ancient knowledge and tools for the rapid and sustainable transformation of anything that ails you.
In this life-altering program, Cyndi will guide you through a journey of incomparable depth and breadth, leading you through a comprehensive understanding of each of the pathways — and provide you with a treasure chest of tools that can empower you to profoundly examine and resolve any issues that plague you…
… so you can emerge as the most magnificent being you know you were born to be — and then go on to facilitate the same kind of healing and transformation for others.
— Kelly Sullivan Walden, Host of the Ask Dr. Dream Podcast: "This Woman Is Deep. She Is Profound. She Is Powerful."
— Dr. Shamini Jain, Founder of the Consciousness and Healing Initiative: "I'm So Inspired By Cyndi's Beautiful, Ebullient Personality"
— Maryam Hasnaa, Initiated Priestess & Energy Healer: "Cyndi's Work Really Appeals to People Who Want That Perfect Blend of Mysticism and Science"

What Are the Four Pathways?
Why It's Important to Know About All 4 Pathways
According to Cyndi, we simultaneously exist and operate at the intersection of four levels of reality — the Elemental Pathway, the Power Pathway, the Imaginal Pathway, and the Divine Pathway. These realms of reality can be explained through contemporary and leading-edge science.
Becoming conscious of — and learning to interact on — all these levels enables you to perform energy healing in a structured and empowering way that can lead to exponential and magical changes within every aspect of your being: body, mind, and soul.
So, what are the pathways and how do they offer such potent change?
The Elemental Pathway is recognized as your material reality, created by the fundamentals of our everyday physical world. Here, you can catalyze profound transformation by addressing feelings and thoughts; applying colors, sound, and shapes; working on a molecular level; and making real-life, everyday choices that align with your most authentic self so you can manifest your best life.
The Power Pathway is where you make big, quick, decisive changes, overcoming issues that might not budge on the elemental, material pathway. Supernatural forces and large energies exist on this level, and engaging with them with minimal effort can produce significant change.
The Imaginal Pathway is the level of reality where mystical and shamanic phenomena reside. Here, you can access other worlds and dimensions, past lives, and soul-based energy bodies — and use them to heal the past, access concurrent realities, and create the present and future you desire.
The Divine Pathway is all about love and spiritual unification. It's a state of being, a profound knowing of universal oneness, through which you can access angelic allies and life-altering energy bodies. On this level of reality, dis-ease is understood simply as a way to meet a need. When you decide to meet the need in a positive rather than negative way, healing and manifestation can occur.
If you're longing to be free of the dis-ease, limitations, and darkness in your life… if you're ready to undertake a rich, loving self-healing process… If you want to acquire a thorough understanding of your spiritual purpose and gifts… If you're feeling called to evolve into the most effective energy healing practitioner you can be, for yourself and others… this 4-pathway approach is an exceptional doorway into vast, exponential, and sustainable evolution on all vital levels — both personal and professional.
The descriptions of the multi-class units further down this page detail the specific and far-reaching content of this program.

About the Certification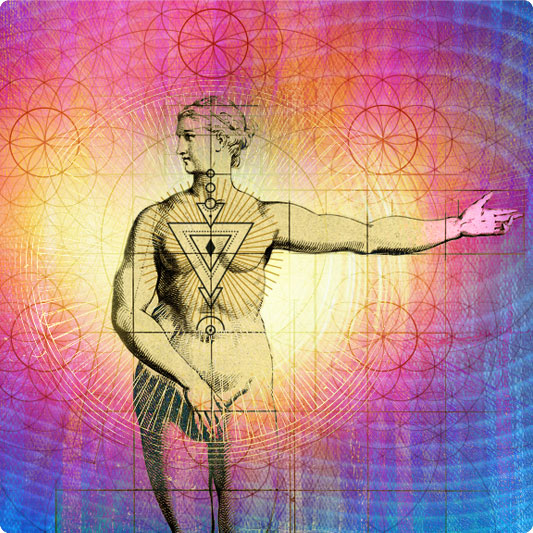 The program is divided into two 6-month parts. Part 1 is an Immersion into deep personal healing and transformation, through which you can finally release anything that's been holding you back from living the life you desire. This Immersion can be undertaken as a stand-alone program — if you believe it will fulfill your needs for metamorphosis, you can apply for Part 1 only.
If you feel called to take this work even further… to cultivate your skills as a healing arts practitioner… and grow your capacity to assist others… We encourage you to continue with Part 2 of this year-long Energy Healing Certification program.
Cyndi has invited other world-class teachers, colleagues, and spiritual guides with expertise in specific areas to join her throughout the year to share a wealth of teachings. These masters and mentors include Alain Dodji Apaloo, Alkemia Earth, Amanda Huggins, Dr. Shamini Jain, Bruce Lipton, PhD, Bill McKenna, Steven A. Ross, Michael Sandler, C. Michael and Karla Scroggins, Ramsay Taum, PhD, and Kelly Sullivan Walden. (See their bios below!)
Also joining this stellar team is Carol LaSota Rouffaud, esteemed energy healer, Reiki healer, and herbalist, whom Cyndi has specifically chosen to lead two of the three Integration sessions per month. (More about Integration Sessions below!)
Energy Healing Certification — Part 1
An Immersion Into the 4-Pathways Approach to Personal Transformation & Healing
What Is the Immersion Part of the Program?
Throughout Part 1, the 6-month Immersion, you'll navigate the Elemental and Imaginal Pathways — the two pathways that lay a strong foundation for emerging as your most whole, wise, and adept self.
From heightening your intuitive faculties — and activating ones you might not even know you have — to gaining a deep understanding of the basics of energetics, you'll progress through a loving and comprehensive set of teachings and techniques that combine ancient and modern wisdom with the rigors of science. As you embrace and practice these energy healing fundamentals, you'll become more proficient at performing masterful healing on yourself.
Energy Healing Certification — Part 2
Master the 4-Pathways Discipline to Transformation
What Is the Certification Part of the Program?
Part 2, also six months long, will build on the self-transformation you underwent in Part I, to train you to become the most effective energy healer you can be — transmitting deep healing to others.
If you complete the full year, you'll receive a certificate that can help you create or continue to effectively build your own business as an energy healer.
Through this year of self-focus and clinical training, you'll comprehend and hone powerful healing and intuitive talents and learn to apply them for maximizing your client's transformations and your own business success.
In Part 2, the second six months of the certification program, you'll deepen and widen your knowledge of and experience with concepts and techniques that build on what you'll learn in Part 1 — adding the Power and Divine Pathways to your knowledge base. These two additional levels of reality will enhance your power as a practitioner and strengthen your ability to maintain spiritual boundaries. You'll exponentially increase your effectiveness and confidence as you prepare to work on clients in an individual or group setting.
The second half of the year will provide extensive opportunities to practice the skills you're mastering with your other student colleagues, as you provide healing sessions for each other.

What Are the Core Teachings & Benefits of the 6-Month Immersion?
What Are the Core Teachings & Benefits of the Full Year-Long Certification Program?
The Structure of the Program
What You'll Discover in This Certification Program
Curriculum Details for Certification Part 1 — The Immersion
Curriculum Details for Certification Part 2 — Professional Development

Radical Energy Healing: Aligning With the Divine Pathway to Access Your Soul's Transformative Power

 Introductory Training Is Included!

When you enroll in the year-long certification program, you get access to this powerful resource as well! You can complete this material at your leisure, but it's better to begin before the certification program starts.
In this 7-module transformational course with Cyndi Dale, you'll dive deeply into the Divine Pathway with powerful energetic tools and practices for accessing healing energies — and explore how to call in guidance, initiate change, remove blocks, and experience healing through the change you create. In seven sessions, you'll open yourself to the miracle of transforming yourself at the cellular level.
Each module builds harmoniously upon the previous ones, so you'll develop a complete, holistic understanding of the practices, tools, and principles you'll need to recognize that a miracle is nothing more than a shift in perception — and apply this truth to your life.
Module 1: Attuning to the Divine Pathway Through Your God Spot — Meet Angelic Beings & Experience Radiant Kundalini
Module 2: Activating Your Miracle Body to Perform Precision Readings — Magical Healing, Manifesting & Magnetizing on All Levels
Module 3: Becoming Your Guru-Self Through Hyper-Gamma, Lambda & Epsilon Consciousnesses
Module 4: Generating Multi-Organ System Healing by Using Divine Pathway Protocols
Module 5: Transforming Harmful Microbes With Divine Pathway Perceptions
Module 6: Trip the Light Fantastic Through the Major 10 Dimensions
Module 7: Activating Your Koshas, or Sacred Sheaths, for Divine Intuition
PLUS, you'll get the Radical Energy Healing Bonus Collection
Bonus #1
Healing Food & Substance Issues via Subtle Energetics
Compilation of 13 Video Teachings From Cyndi Dale
This set of video teachings from Cyndi includes an overview video, plus one video for each of the 12 chakras. You'll explore energetic programs and healing approaches to the substances related to each of the chakras. As you'll discover, we are made of the food we eat — and everything else we consume to nourish ourselves. As Cyndi will explain, food is made of energy — much of it subtle — and we also react to different foods and other substances based on our energetic programming.
Bonus #2
The 3 Universal Lights & the Structure of a Chakra
Video Teaching From Cyndi Dale
You're composed of three main types of light, each of which produces very different effects. In this video teaching from Cyndi Dale, you'll find out all about Absolute, Virtual, and Polarity Lights. You'll discover how to access each through your heart chakra to create spiritual and life changes, and even quicken energy toward a healing or manifestation.
Bonus #3
Activations: 70-Plus Short Processes for Quick Shifts
Video Teaching From Cyndi Dale
Sometimes we just need a little support to make a quick shift! These short, audio activations from Cyndi are organized into several categories and can be used whenever you need an intensive and easy healing. Activations are organized for a Healthy Body, Emotional Wellbeing, Healthy Relationships, Power and Manifesting, the Workplace, Natural Forces, and Spiritual Awakening.
The original price of Radical Energy Healing on its own was $297.00, but it's INCLUDED in your registration for the advanced course!
Energy Healing Certification By Cyndi Dale