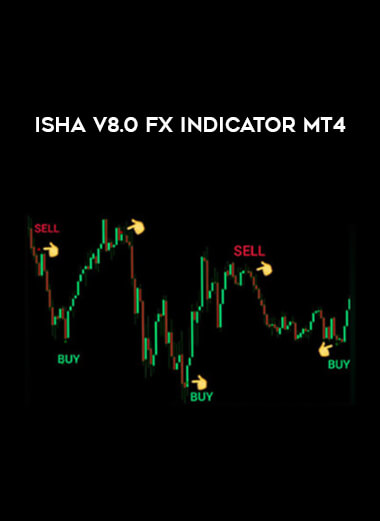 ISHA V8.0 Fx Indicator MT4
Salepage : ISHA V8.0 Fx Indicator MT4

ISHA INDICATOR, Most Downloaded Fx Indicator 2020, One OF A KIND Non-Repaint Indicator To All Your Fx Trading Need.
Compared To The Rest Of Indicators Out There In The Market, ISHA INDICATOR Is Very Easy To Understand And User Friendly And Carefully Coded And Selected Based On Best Performance In Terms Of Profit Making And Drawdowns.It Has The Least Maximum Drawdowns.
ISHA Is Been Tested And Approved By Many Top Traders And It Has More Than 70% Success Rate.We Performed Several Backtests On ISHA INDICATOR Before Streamlining It.
FEATURES
*MT4 Based.
*All Currency Pairs.
*All Timeframes.
*Receive Notifications On Mobile And Desktop (PC/LAPTOP).
*More Than 70% Winning Rate.
*Lifetime Access.
*Able To Check Winning Trades In History.
*Perfect For Both Pros And Beginners.
*Unlike Robots You Decide To Trade The Signal Or Not.
*Sound Alerts.
*Free Pdf Guidelines (Phone's Notification's Activation)
*Free Pdf Guidelines (Setting Adjustments To Maximize The Result)
What is forex trading?
Forex, or foreign exchange, can be explained as a network of buyers and sellers, who transfer currency between each other at an agreed price. It is the means by which individuals, companies and central banks convert one currency into another – if you have ever travelled abroad, then it is likely you have made a forex transaction.
While a lot of foreign exchange is done for practical purposes, the vast majority of currency conversion is undertaken with the aim of earning a profit. The amount of currency converted every day can make price movements of some currencies extremely volatile. It is this volatility that can make forex so attractive to traders: bringing about a greater chance of high profits, while also increasing the risk.
ISHA V8.0 Fx Indicator MT4