The Way By Lester Levenson
Lester Levenson – The Way
Arichive : Lester Levenson – The Way
Prerequisite: Release Technique graduates only.
These are recordings of Lester Levenson, recorded in 1989. Lester was pulling no punches as he spoke with a small, dedicated group of staff members at the Retreat Center. These rare recordings contain powerful pointers on how to achieve freedom now.
Who is Lester Levenson?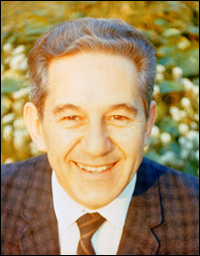 Lester Levenson was a man who had mastered life's greatest challenge. In 1952, at age 42, Lester, a physicist and successful entrepreneur, was at the pinnacle of worldly success, yet he was an unhappy, very unhealthy man.He had many health problems including depression, an enlarged liver, kidney stones, spleen trouble, hyperacidity, and ulcers that had perferated his stomach and formed lesions. He was so unhealthy, in fact, that after having his second coronary, his doctors sent him home to his Central Park South penthouse apartment in New York City to die.
Lester was a man who loved challenges. So, instead of giving up, he decided to go back to the lab within himself and find some answers. Because of his determination and concentration, he was able to cut through his conscious mind to find what he needed. What he found was the ultimate tool for personal growth—a way of letting go of all inner limitations. He was so excited by his discovery that he used it intensively for a period of three months. By the end of that period, his body became totally healthy again. Furthermore, he entered a state of profound peace that never left him through the day he died on January 18, 1994.
The Way By Lester Levenson
Curiculum
Lester Levenson